Full-Service Catering and Bartending in the Coachella Valley
With over 40 years of experience in the catering industry, The Butler Did It proudly provides full-service catering in the Coachella Valley that you can trust to be top-notch. Our dedication to innovative and passionate menu design and execution upholds the stellar reputation earned in our field. From traditional style catering to buffets and intimate gatherings to large-scale events, we have your menu covered.
For catering services to suit your unique needs, contact the Coachella Valley caterers at The Butler Did It.
Our experienced, full-service caterers, butlers, and bartenders can't wait to make your event everything you dream of.
Traditional Catering Services in the Coachella Valley
Catering and bartending services are an integral part of any elegant, upscale event, from private chef catering to large-scale events, our catering, butlers, and bartending staff provide the absolute best in service and menu execution. Traditional catering services elevate any special event; with servers delivering our hand-designed menu items to each guest and ensuring that every guest has what they need to enjoy the meal.
With unique, professionally executed menu design and experienced servers, your guests get a personal experience as they are served individually and attended to by or dedicated team. From your meal to your wine or cocktail pairings, we deliver everything with excellence and class. No detail is left unchecked with the truly elegant style of traditional catering.
Coachella Valley Family Style Catering
Family-style catering is a great choice for gatherings where everyone would love to taste a variety of dishes. Our professional servers place all components of the meal on the table and allow each guest to serve themselves in this method of dining experience, allowing you the choice of what goes on your plate. Large serving dishes hold several portions of each item, giving you the choice of how much or how little you have of each dish.
Family-style dining invites your guests to interact and get to know each other, sharing thoughts about each dish, passing plates, and enjoying a relaxed and friendly ambiance. It allows for quick and accurate service and a variety of choices among shared tables.
Our dedicated catering professionals at The Butler Did It can create a custom menu of family-style dishes that suit the theme and style of your event, from weddings to corporate events or private parties, this is a great choice when you can't just pick one thing to eat!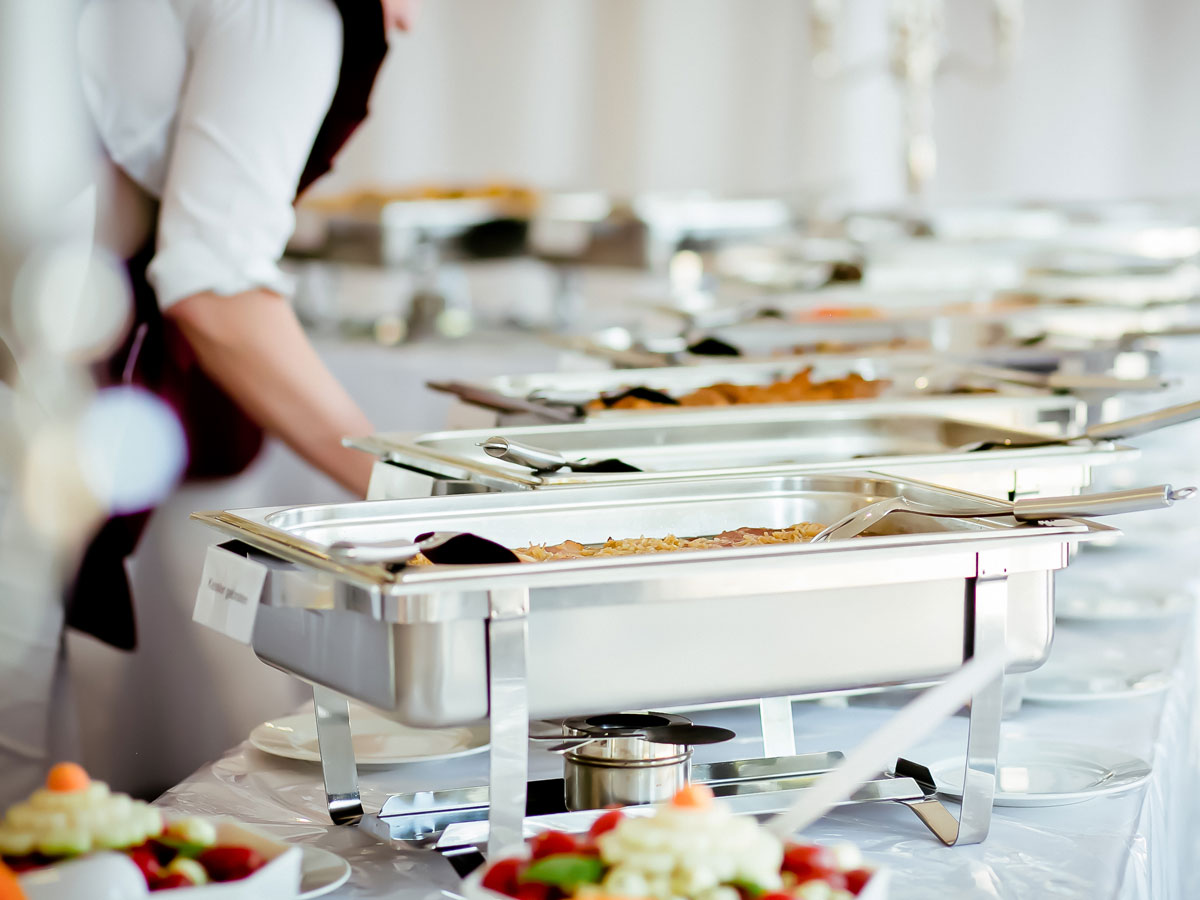 Elevated Buffet Style Catering Services from The Butler Did It
With elevated buffet services from our Coachella Valley catering experts, your buffet serving tables are more than just trays and heaters, they are culinary artwork designed by our talented professionals. Our amazing team will not just deliver your dishes but will arrange the serving items and the tables so that your food is truly on display.
Every dish we create deserves to be highlighted, and with this style of buffet, you can enjoy buffet-style eating while also enjoying an upscale, elevated arrangement of culinary delights.
Enjoy a Meal Executed by Our Coachella Valley Private Chef
Experience an exceptional dining event with catering services with our private chef. From course and table-scape design to execution and serving, every detail of your dining experience is considered with meticulous attention. Our passionate chef and team deliver delectable cuisine and exemplary service, so you and your guests have a dining experience you never forget.
We work with you to build a unique, specially curated menu and drink pairing, understanding the role of the meal as it ties into your event. No matter the style of food or the experience you desire, we deliver with precision and flawless execution. Our amazing bartenders can also provide drink services that are as personalized as the menu and the event, blending seamlessly into your culinary journey!
Trust the Coachella Valley Caterers, Butlers, and Bartenders at The Butler Did It
Every special event deserves the dedication and attention of trusted, well-reputed caterers, bartenders, and butlers. The dining experience, no matter the style, is an essential part of any event or party, from a private dinner to a full-scale gala, wedding, or corporate event. Delivery, execution, and service you can count on make all the difference when enjoying your dining experience, and we will not disappoint.
Let the Coachella Valley caterers, butlers, and bartenders at The Butler Did It create an unforgettable dining experience for your next event and enjoy an unparalleled culinary journey.